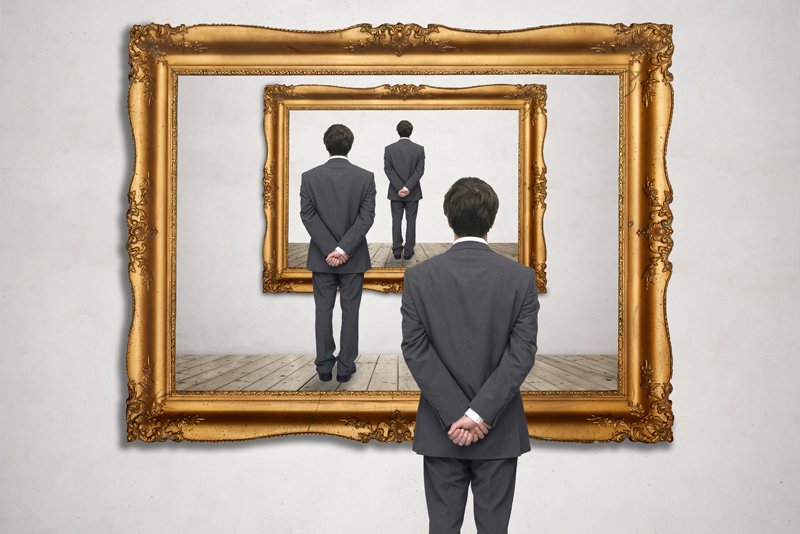 Guilt and shame seem to have been interwoven into cultures and religions over time and especially today. Where did it originate? Where do we go from here? I will explain in the context of art.

Probably the most powerful work of art to propagandize shame is the Sistine Chapel from the Catholic Church in Vatican City, Rome, Italy.

Michelangelo Buonarroti painted the universally recognized ceiling and back wall of the chapel. Drawing stories from Genesis, the first book of the Old Testament, when the Creation of Adam (Genesis 1:26-27) and Eve (Genesis 2:18-25), reveal their unclothed innocence.

Then the nasty serpent comes on the scene and tempts them with the apple from the tree of knowledge of good and evil. God banishes them from the Garden of Eden (Genesis 3:22-24).

One of my favorites on the subject is the fresco "Adam and Eve Banished from Paradise" by Tommaso Masaccio, dated 1427, in the Brancacci Chapel of Santa Maria del Carmine Church in Florence, Italy.

This seems overly dramatic, but as the story goes, it ensures the Fall of Mankind and rebirth with Noah who was chosen by God as the only man saved to repopulate the earth.

Could climate change be a sign of the flood? Who will be the next Noah to save us all?

The back wall behind the altar of the Sistine Chapel shows the dreaded Judgement Day when the angels blow trumpets announcing the Apocalypse (Matthew 25:31-46).

The story of the prodigal son who asks his father for forgiveness is tenderly expressed in Rembrandt's "Prodigal Son" (1663-69) and mirrors our asking God to forgive us for our sins.

Sadly, guilt and shame sometimes precipitate suicide. That is the story of Lucretia, a noblewoman in ancient Rome who was assaulted and because of her shame, she took her life. A rebellion ensued and the Roman monarchy was overthrown.

"Death of Lucretia" (1524) by Lucas Cranach, the Elder and "Lucretia" by Rembrandt, dated 1666 treat the subject of her pain and shame with sensitivity.

In the Christian faith, Jesus died on the cross for our sins. A prayer recited in mass reads "Lamb of God, you take away the sins of the world, have mercy on us." Penance is to repent for sins committed.

The word "stigmata" is a "mark of disgrace" and occurs when a saint receives the five (5) bodily wounds that Christ received on the cross. It was well documented that St. Francis of Assisi received stigmata. Its evidence was witnessed by other monks, laypersons, and Pope Alexander IV who was a young cardinal at the time.

Giovanni Bellini's wonderful painting "St Francis in the Desert" dated 1475-1480 can be seen at the Frick Collection, NY.

In Dan Brown's book "Da Vinci Code" the albino monk Silas, a member of Opus Dei, performs self-flagellation by whipping himself, thus drawing blood. Caution: not for the faint of heart.

Sadly, guilt is prevalent especially with our youth. The internet has clearly influenced young people who suffered loneliness and isolation during Covid and are impressionable to outside chatter on body image and lifestyle. I personally feel our precious youth lack wholesome role models. This has led to increases in self-harm and suicide.

In a Hazlitt(dot)com December 21, 2012 article by Jowita Bydlowska, she found women < age 30 found shame "attractive" as they perceived it exhibited "trust." Misguided youth polled ten years ago and perhaps even today.

As an American, I can only speak from my perspective. In modern times, some critics say America was built on shame. Let me be clear. Yes, Native Americans lost their land and Blacks were enslaved, but that is not the entire story of this nation. I will end this by saying I agree with others who say shame is overused politically. Can't we just find common ground as humans and get along?



Related Articles
Editor's Picks Articles
Top Ten Articles
Previous Features
Site Map





Content copyright © 2023 by Camille Gizzarelli. All rights reserved.
This content was written by Camille Gizzarelli. If you wish to use this content in any manner, you need written permission. Contact Camille Gizzarelli for details.