Musicians Deserve Respect, And Regular Meals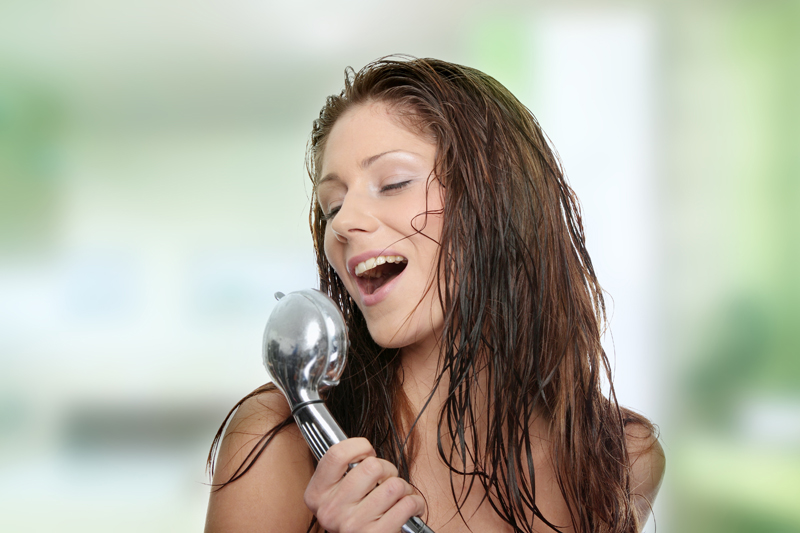 There is a very old joke in which St. Peter is checking IDs at the Pearly Gates. He asks a man, "What did you do on Earth?" The man says, "I was a doctor." St. Peter says, "Ok, go right through those pearly gates. Next! What did you do on Earth?" "I was a school teacher." "Go right through those pearly gates. Next! And what did you do on Earth?" "I was a musician." "Go around the side, up the freight elevator, through the kitchen..."
Many professional musicians can relate to this from first-hand experience.
It is an odd dichotomy. When the band is all set up onstage, it looks glamorous or romantic. But before the guests arrived, there were all the nitty gritty details… the awkward routes with steep stairways, rocky foot paths, or crowded back hallways to lug heavy stacks of speakers through. The peculiar smells permeating the loading docks of hotels, and mysterious drippings that stick to the soles of your shoes…
That is really OK, and perhaps provides an amusing contrast to make the joys of performing more piquant. But I want to remind you, the artist, that you are offering something special, even priceless. You are creating the ambience in which people will have beautiful, memorable experiences. And there is some degree of respectful appreciation warranted.
This is an area of the musician's career that I feel is in need of attention.
Musicians may have all kinds of lofty ideas about the worth of their talent, but surprising numbers of them are accustomed to accepting inequitable treatment in the business arrangements for their performances.
People have to take care of themselves in order to be healthy and maintain successful careers. Good business practices allow for human needs to be well met.
A good way to approach your gigs, is to perceive yourself as a talented celebrity with impeccable manners, cooperativeness and integrity, performing out of generosity and kindness; and behave accordingly. You are a good-hearted, respectable person. You are not a pushover.
About Meals At Your Gigs
You may have spent an hour or two setting up, and may be performing for four or more hours, and have the tear-down time and drive home after hours to look forward to (and may have more than one such performance in the same day, and the next day). Yet there are some agents and clients who do not think the musicians should be allowed to eat or drink at the gig. This is not only discourteous, but it is not practical. A performer needs to be well maintained to do a good job entertaining guests. Yet regardless of the length of the gig, some agents make a point of telling musicians they must not expect or ask for any food, and that if offered by the host they must decline. And some even say the musicians must not be seen eating or drinking any beverage.
I don't object to rules against drinking alcohol during a performance. In many cases that is a reasonable request (we almost never drink at our shows, by our own choice). But it is not reasonable to expect musicians to hide when having water or food, or to perform like automatons, without replenishment. And for busy musicians with long hours, it is not reasonable to expect them to lug all their meals along to all their gigs with all their gear.
For gigs that are only two hours or less, we don't expect meals (though we certainly appreciate them). But we usually add a requirement for meals and beverages to our contracts if we have to be there longer.
As a bandleader, it is wise to gently bring up meals and beverages when you are going over the event details beforehand with your clients. They need to have time to consider if they want to add the musician's meals to their costs. If they say yes, you can add that information to your contract or info sheet, so both you and your client have a copy.
Some clients very generously add the band to the dining guests. But in some cases this would be a strain for their finances. If the charge for the meals is pretty high, some clients may opt to provide the musicians with less expensive fare, which is usually set up for their breaks in a room nearby. When our clients have done this, we have had quite decent fresh sandwiches, salads, soups, chips, coffee and teas, water, etc., in a pleasant environment. Make sure you leave a note for the staff to not remove your meals and drinks when you return to the stage, if you want to come back to them on the next break.
Breaks are typically pretty short, ten to twenty minutes long. If you communicate well with your client, you can often adjust the timing of each of your breaks so that you have more time to eat during one of them, while guests are making speeches, toasts, contests, auctions, etc. This is good for everybody.
We often perform for events where gourmet meals are served. In most cases, more food is made than will be eaten by the guests, especially when there is a buffet. This can be pointed out. Most clients are very pleased to offer you meals if it does not cost them anything.
At the event, you (the bandleader, or a band-member designated to check with the client) can talk to your client or their representative on the first break (as you ask how they like the music, volume, etc.), and see if they would like the musicians to have meals on one of the following breaks, after the guests have had their turns. They can tell the staff at the event that you have their permission.
The catering staff at the venue often gets to enjoy the extra food behind the scenes, and in most cases, they are happy to share this with friendly, courteous musicians.
If we are performing at someone's home, we find the meals are often shared with great generosity. People can be simply wonderful.
(On a related note – singers and some horn players may have trouble performing at their best right after a meal. You may want to save some of your food for after the show.)
I have known many musicians who were apprehensive about asking for anything at their shows. One band worked long hours several days a week for a hotel a couple of summers, and never had a meal there. They left, and we got the gig. Just a simple question when getting hired allowed us meals in the employee cafeteria each day. Needless to say, we enjoyed the gigs much more than the previous band did. Enjoyment is contagious. Everybody wins when the band feels good.
Photo of Island Fever band & chef used by permission
If you would like to listen to or purchase music by Sabira Woolley, here is her
Music Shop
.
You Should Also Read:
Must Have Items For Gigging Musicians
Safety And Liability Insurance
Musicians And The Law


Related Articles
Editor's Picks Articles
Top Ten Articles
Previous Features
Site Map





Content copyright © 2022 by Sabira Woolley. All rights reserved.
This content was written by Sabira Woolley. If you wish to use this content in any manner, you need written permission. Contact Sabira Woolley for details.