Live Music And Audience Participation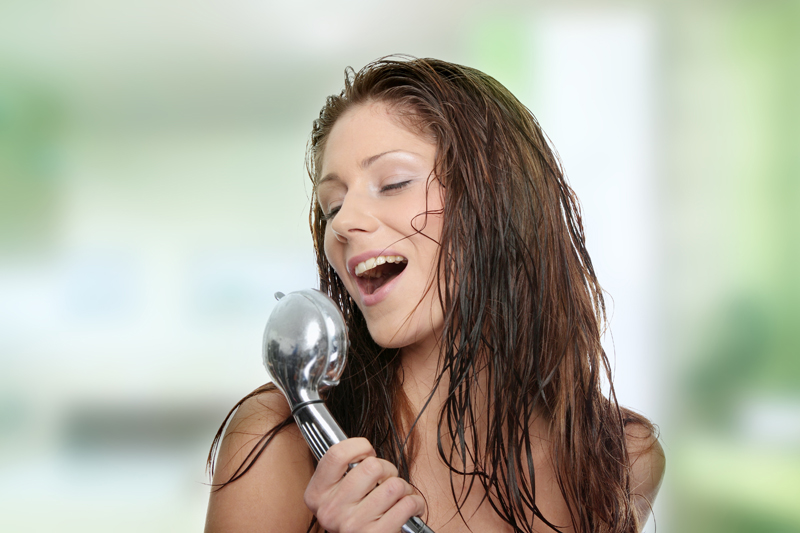 Some musicians focus entirely on proficiency with their instrument. But there are also many ways to make your performance more exciting, satisfying, special and memorable by connecting with your audience.
Patter between songs
Telling stories and sharing humor creates rapport, especially for more intimate settings, and mellower music styles.
Getting the audience to dance
Watch and recognize what kind of songs your listeners are into, and play more of them. I find I get the best results if I start with tunes that are not very fast paced but have a catchy beat, and then bring the energy and tempo up subtly. People are more likely to jump into energetic dances if they are already out on the floor and loosened up.
To keep dancers on the floor and boogieing, try to have no dead spaces between songs, and keep the music mostly up-tempo. Maybe perform one ballad or slow song after every 5 to 10 songs, unless you think your audience's energy is dwindling.
Performing for children/adults
It is easy to get kids involved in musical games and dances. Ditto for adults. However, when there are children participating, adults tend to stand back, and "put away childish things". At an adult oriented event, however, the grownups respond just like children. Inspiring freedom of expression, physical exuberance and creative playfulness is one of the most important benefits of music.
Break the ice
Once you can get a couple of people into it, the rest find it easier to participate. There are many ways to get that first spark lit. Here are some -
Rebellion and assertion
Many people love to express playful defiance. Songs that challenge anything that feels oppressive often incite enthusiastic responses. Sometimes introducing the song with an explanation of the attitude it will represent, and inviting them to react, adds to the energy.
Some song examples are "Take This Job And Shove It" – Johnny Paycheck, "Rebel Music" – Bob Marley, "What Have You Done For Me Lately" – Janet Jackson, "Can't Touch This" – MC Hammer, "Sympathy For The Devil" – The Rolling Stones, "Rainy Day Women #12 & 35" – Bob Dylan, "I Feel Like I'm Fixin' To Die" – Country Joe And The Fish, "These Boots Are Made For Walkin'" – Nancy Sinatra.
Hams
Some people also enjoy being dramatically corny, entertaining their peers, and laughing at themselves. They may sing along with the band, with grandiose gestures. The rest of the audience usually gets a big kick out of their antics. Some songs that are popular for this at parties are "That's Amore" – Dean Martin, "Mack The Knife" – Bobby Darin, "You've Lost That Lovin' Feeling" – The Righteous Brothers.
Other examples of what makes a song lend itself to audience participation –
Singing the chorus "all together now!"
"Brown Eyed Girl" – Van Morrison, Deck The Halls - Traditional, "La Bamba" – Ritchie Valen, "Celebration" – Kool And The Gang, "Funky Town" – Lipps, Inc., If I Had A Million Dollars" – Barenaked Ladies, "Beer Barrel Polka", Shake Senora – Harry Belafonte, "Cielito Lindo" - Quirino Mendoza y Cortés.
Call and response
"Shout" – Isley Brothers, "Love Shack" – B 52s, "What'd I Say" – Ray Charles, "Man Of Constant Sorrow" – Soggy Bottom Boys, "Ooh Poo Pah Doo" – Taj Mahal.
Catchy riffs and vocal hooks
I Saw Her Standing There – The Beatles, " Get A Job" – The Silhouettes,
"Play That Funky Music" – Wild Cherry.
Songs that involve amusing dance moves, such as "YMCA" – The Village People, "Willie And The Hand Jive" – Johnny Otis, "The Hokey Pokey" – Ray Anthony, "Dollar Wine" – Colin Lucas, "Tequila"– The Champs, "The Macarena" – Los Rios.
Many bands know they can name the city, cause, or other identity features of the audience within a song, so they can cheer for themselves and feel appreciated and important to you, the performers. Some songs that have been used this way many times are "New York, New York" – Frank Sinatra, "Dancing In The Streets" – Martha And The Vandellas, "Auld Lang Syne" - Robert Burns, "Those Were The Days" – Mary Hopkins.
Examples of all these songs are easily found on YouTube and other websites, for your edification.
Musicians can also generate devoted cult followings who develop traditional responses to their songs, such as Jimmy Buffett's fans (aka Parrotheads), and Rocky Horror Picture Show enthusiasts.
Original music
If you like to perform your original music, and want your audiences to be responsive and excited, these are good tips to bear in mind when composing and writing lyrics for your repertoire.
Wireless mics and instruments
These allow you to mingle with the audience and still come through the PA system, which can add a lot of fun interaction to the show.
Take some chances
Exude confidence. You can get away with almost anything if you put a smile on your face and keep it there!
If you would like to listen to or purchase music by Sabira Woolley, here is her
Music Shop
.
You Should Also Read:
Funny Band Stories
Selecting Band Members
Must Have Items For Gigging Musicians


Related Articles
Editor's Picks Articles
Top Ten Articles
Previous Features
Site Map





Content copyright © 2022 by Sabira Woolley. All rights reserved.
This content was written by Sabira Woolley. If you wish to use this content in any manner, you need written permission. Contact Sabira Woolley for details.