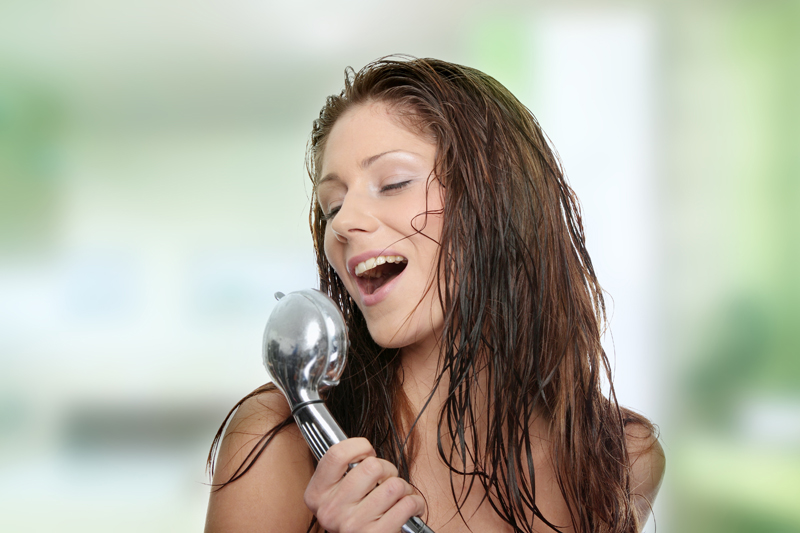 A short, attention-grabbing bio is an integral part of a musician's or band's promo. It creates an invaluable first impression, with your most important points and accomplishments. Here are some free guidelines for writing your own.
1. Write down everything positive that comes to you about yourself and your music as a rough draft. Go back in time, and jot it all down.
You won't be using
all
this information in your bio, but you'll be able to pare it down to essentials later. And you will want to retain those other details to possibly include in other versions of your bio, your longer biographies, your resumes and website, and to mention in interviews. Your promo will evolve as you find more pertinence in past endeavors, continue with new projects, and fine-tune your goals.
2. Your bio should only be one, clear page. Busy professionals want to get right to the point and save valuable time. They may only be able to spend a few seconds skimming your bio to see if you are what they are looking for. Make it easy. They will appreciate it. Showing you are intelligent, professional and pleasant to work with, can make a lasting impression and get you where you want to go.
It can be hard to decide what information is important to keep and what should be trimmed. You have to consider the needs of your reader. What do they want from you? And what do you want from them?
You should feature information that demonstrates your qualifications for the person you are writing to. Are you contacting an A&R rep and seeking a recording contract? Or are you being considered by a bandleader to perform in a string quartet, or by the person responsible for booking entertainment at a college hip-hop event, a wedding ceremony, a fund-raising luau, or a folk festival?
3. Write your bio in the third person, as though someone else is talking about you (and/or your band). Begin with the band's or musician's (your) name, and a description of their musical style. Convey your uniqueness.
"Sandy ToeJam and the Sole Sisters is a beach party band extraordinaire, with a gritty feel and a sweet yet funky sound."
4. Show your experience and potential.
"With over 30 years under her belt singing jingles for professional Santas, Franny Elfman is well-versed in holiday carols."
"Up and coming nouveau polka artiste Gertie Oompapa has a fresh, bold sound, intoxicating, light and heady."
Descriptions should be complimentary and accurate. Be prepared to meet the expectations you create. (Don't get stressed. Have fun with this. If you haven't already, get used to knowing you are good!)
5. List your most impressive performances and/or recordings.
6. If you have them, mention complimentary quotes from noteworthy people in the music industry, interviews, music reviews, clients and fans. If you don't have any quotes, but you have supporters, ask them for some!
7. Do you have upcoming releases of new recordings, or special performances? List them, as well.
8. What are you available for and perfect for? What do you want the reader to choose you for? Write it down.
9. Wrap it up by inviting them to speak with or meet with you, or simply to hire you. (Follow up with a call or an email.)
10. Your name and contact info should be very clearly readable, at the top of the page, or at the bottom with your signature.
11. Check your spelling and grammar. Make sure everything is written in a very legible font, and (just in case) large enough for farsighted people to be comfortable reading it. Arrange it in an attractive layout. Then have some trusted friends or family members read it, to catch anything you missed, or suggest possible improvements.
12. Include a brief (one page or less) cover letter with your bio when you send it out, either by email or post. Again, make sure your name and contact info (options: address, phone number, email address, website), is clear as well as the name and title of the person you are writing to. (Make sure you get their correctly spelled name and title, and their correct email and/or postal address!)
Explain who you are and why you have written to them. Then tell them what you have to offer and why it is perfect for their needs.
Conclude with something like,
"Thank you very much. I am looking forward to your reply.
Sincerely, ________________"
You can also include a longer biography with additional information in your mailings, as well as on your website. That way your readers have the option of learning more. Keep the paragraphs short, with spaces between them, so it is easy to read.
You can provide a more detailed list of your recordings, who you have performed for, additional reviews, upcoming shows, more details about your band, and your fan base. You can also add interesting facts about your personal life if desired.
If sending via email, you can make an EPK (electronic press kit) including your bio, some good photos, audio and/or video demos of your music, performance schedule, and website links, etc. If sending by post, you can include a demo CD or DVD.
Have Good Fun On The Bio!*
*(Apologies to Hank Williams and Moon Mullican :-)
If you would like to listen to or purchase music by Sabira Woolley, here is her
Music Shop
.
You Should Also Read:
Musicians - Get More Gigs
Must Have Items For Gigging Musicians
How To Have A Great Recording Studio


Related Articles
Editor's Picks Articles
Top Ten Articles
Previous Features
Site Map





Content copyright © 2022 by Sabira Woolley. All rights reserved.
This content was written by Sabira Woolley. If you wish to use this content in any manner, you need written permission. Contact Sabira Woolley for details.